NERC Standards: Interchange Scheduling and Coordination (INT)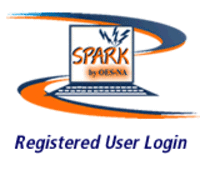 This online training course steps through 9 lessons related to the 9 INT Standards. Each lesson identifies and explains the following elements for that particular standard:
Purpose

Applicability

Requirements

Measures

Compliance
The Standards addressed include:

INT-001-2: Interchange Information

INT-003-2: Interchange Transaction Implementation

INT-004-1: Dynamic Interchange Transaction Modifications

INT-005-1: Interchange Authority Distributes Arranged Interchange

INT-006-1: Response to Interchange Authority

INT-007-1: Interchange Confirmation

INT-008-1: Interchange Authority Distributes Status

INT-009-1: Implementation of Interchange

INT-010-1: Interchange Coordination Exemptions
Each lesson is culminated with a standard review and quiz. Upon completion of the 9 standard lessons, there is a final assessment that consists of 20 multiple choice questions. Individuals must attain a passing grade of 70% on the final assessment in order to be awarded the appropriate NERC CEHs.
The class is intended for System Operators and any personnel who wish to gain knowledge of NERC Standards related to Interchange Scheduling and Coordination. This module can also be utilized by individuals in preparing to obtain a NERC System Operator Certification Credential. This preparation will assist those individuals who are seeking their initial credential as well as those seeking re-certification.
NERC Continuing Education Hours:
TOTAL:    5.0 CEHs
Standards:    5.0 CEHs
Ops Topics:    5.0 CEHs
Sim:   0.0 CEHs
Course Overview || Registration
Registration Fee:
$120.00